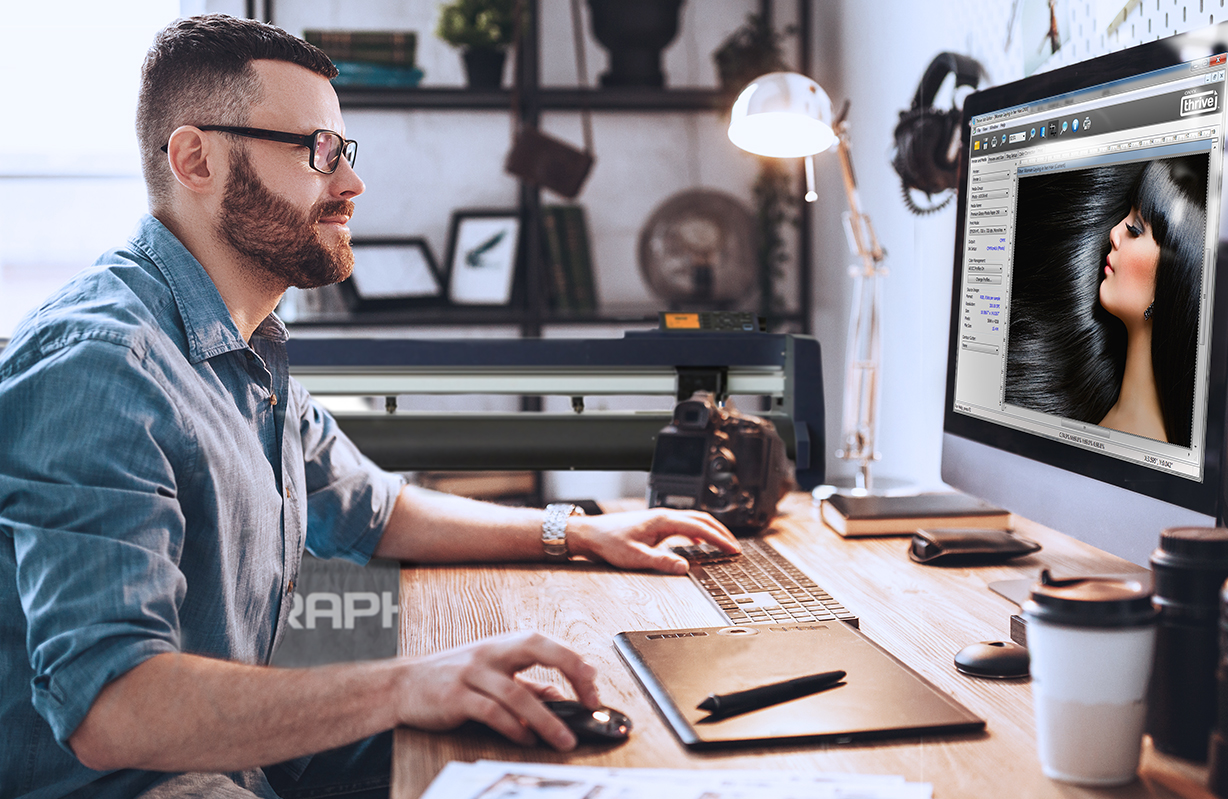 Onyx Graphics inc., today announced the global availability of ONYX 21, the company's newest software version release.  ONYX 21 introduces Swatch Books 2.0 to print, scan, iterate and report on the ideal colour match, with options to add print mode defined colours in a single click.  Intuitive PDF tile maps to streamline tile job workflows and help guide installation with the ability to produce tile maps before, during or after printing that can be automated using ONYX quick sets.  Combined with new dynamic print label capabilities, ONYX 21 delivers innovative tools for print shop branding with the flexibility to connect to existing business tools.
"We're amazed at the response ONYX 21 has already received through our virtual launch events," said Matt Crawford, Director of Product Marketing at Onyx Graphics.  "Customers are already seeing the impact of Swatch Books 2.0 with fast colour matching, while new print label capabilities are providing opportunities both inside and outside their print shop".
Highlights of ONYX 21 include:
Print, scan, iterate and report on the ideal colour match using Swatch Books 2.0
Add print mode defined colours in a single click
Generate colour-managed tile maps for installation, customer transparency and print job previews
Automate tile maps on any job using Quick Sets 2.0
Add images to print labels including logos for increase brand visibility
Rotate print labels 180 degrees on banners and canvas prints
Generate dynamic QR codes with important job information
Connect to existing business tools using barcodes or QR codes
The latest Adobe technology including Adobe PDF Converter APC 3.1
Availability
ONYX 21, covering the entire product portfolio of ONYX solutions including ONYX Thrive print workflow software; and all ONYX RIP products is globally available. it is available to all ONYX Advantage customers by requesting a key update and to all other customers through a license purchase. Onyx Graphics will be providing special promotions throughout the world in the next few weeks and an incentive to upgrade.
---
About Onyx Graphics Inc.
Leading the market since 1989, Onyx Graphics is dedicated to helping customers increase productivity, reduce costs and gain a competitive edge with superior print and colour quality. It's passion for delivering superb colour led to the development of ONYX Color, Onyx Graphics' own colour engine optimised for large format inkjet printing. Innovative, productive and satisfied customers around the globe help motivate the company to continually develop and enhance its leading-edge technologies. Global channel partnerships and longstanding relationships with printer manufacturers position Onyx Graphics as a market leader in powerful, reliable, large format printing workflow software.
Adobe and Adobe PDF are either registered trademarks or trademarks of Adobe Systems incorporated in the United States and/or other countries. ONYX and ONYX PosterShop are registered trademarks, and ONYX Thrive, ONYX RIPCenter are trademarks, of ONYX Graphics, Inc. All other product and company names are trademarks or registered trademarks and are the property of their owners and are respectfully acknowledged.
Posted:
November 17, 2020
|
|