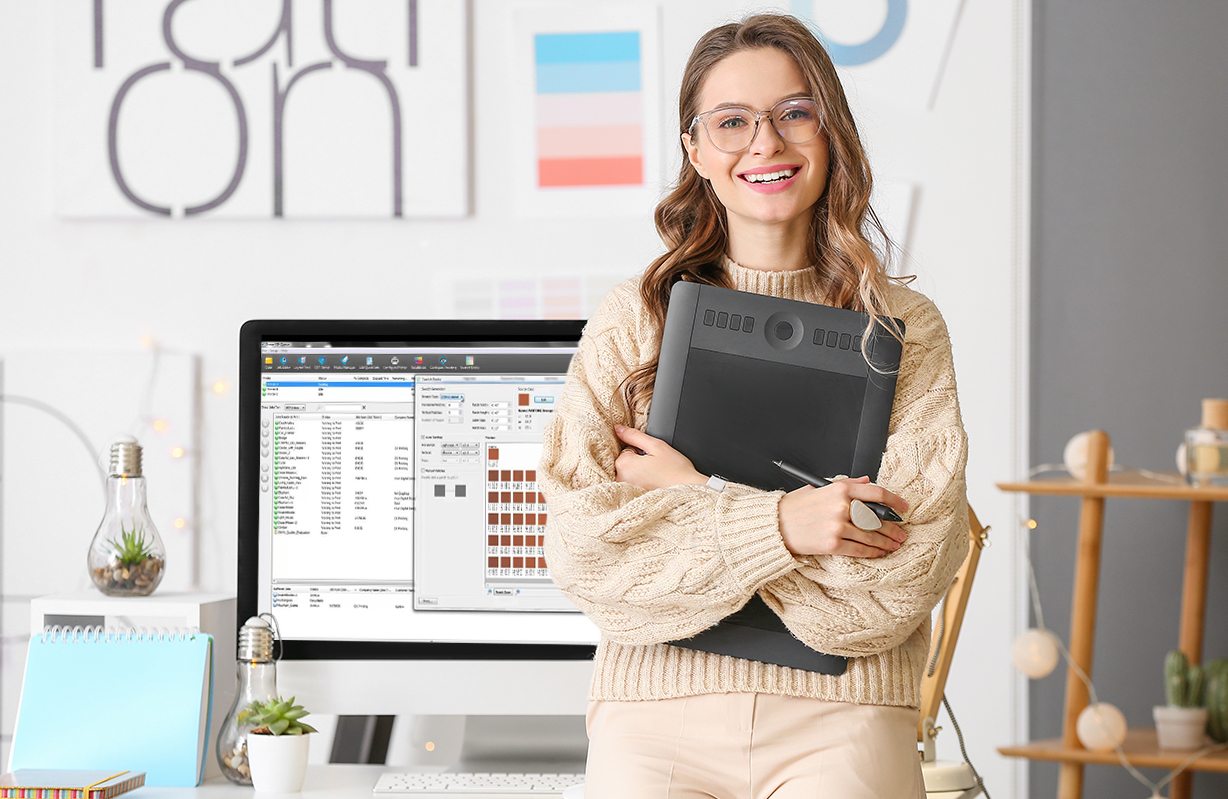 Onyx Graphics Inc., today announced today that its industry-leading RIP software has been named the 2020 Best Colour Management Solution at the annual EDP awards, marking the second award from EDP for best colour management since 2018. The winners are selected by a commission of experts (The EDP Technical Committee), which evaluates the submitted products on technical abilities and product innovation that improves speed, quality, performance and cost.
"Onyx Graphics has always had colour at its­­ core," said Matt Crawford, Director of Product Marketing at Onyx Graphics. "To be recognized again by the experts that make up the EDP panel reaffirms our commitment to providing industry-leading colour output that PSPs around the globe can truly rely on."
Highlights of ONYX software Color Tools:
DeviceLink+ for synchronized color output across devices and direct input to output profiles 
ColourCheck for color accuracy, consistency, and conformance to global standards 
iccMAX v5 profiling for output accuracy AccuBoost to iterate and fine-tune ICC profiles 
Swatch Books 2.0 for fast, easy colour-matching
GCR+ for up to 30% ink savings without compromising saturation 
PosterColour 2.0 for smart rendering intent for increased saturation of solid colours
ONYX Colour Engine explicitly designed for wide-format print applications
About the EDP Awards
The EDP Association (European Digital Press Association) was founded in 2007 by six magazines with a special focus on digital technologies. Today the EDP has 20 member magazines from all over Europe, covering 25 countries and reaching more than half a million readers (printed editions only). One of the declared goals of the EDP Association is to help users find the right solutions for their applications. Meanwhile, the EDP Awards are highly regarded in the market and are a strong reference point. Each year, experts from the EDP circle evaluate the latest technologies and product developments in categories such as hardware and software, large/wide format printing, commercial printing, industrial solutions, finishing and consumables. The best products in each category are honored with an EDP Award. Since 2007, the EDP has handed over around 360 awards for the best technology and product developments – now 29 awards are being added this year.
---
About Onyx Graphics Inc.
Leading the market since 1989, Onyx Graphics is dedicated to helping customers increase productivity, reduce costs and gain a competitive edge with superior print and colour quality. It's passion for delivering superb colour led to the development of ONYX Color, Onyx Graphics' own colour engine optimised for large format inkjet printing. Innovative, productive and satisfied customers around the globe help motivate the company to continually develop and enhance its leading-edge technologies. Global channel partnerships and longstanding relationships with printer manufacturers position Onyx Graphics as a market leader in powerful, reliable, large format printing workflow software.
Adobe and Adobe PDF are either registered trademarks or trademarks of Adobe Systems incorporated in the United States and/or other countries. ONYX and ONYX PosterShop are registered trademarks, and ONYX Thrive, ONYX RIPCenter are trademarks, of ONYX Graphics, Inc. All other product and company names are trademarks or registered trademarks and are the property of their owners and are respectfully acknowledged.
Posted:
December 18, 2020
|
|
Read more ...