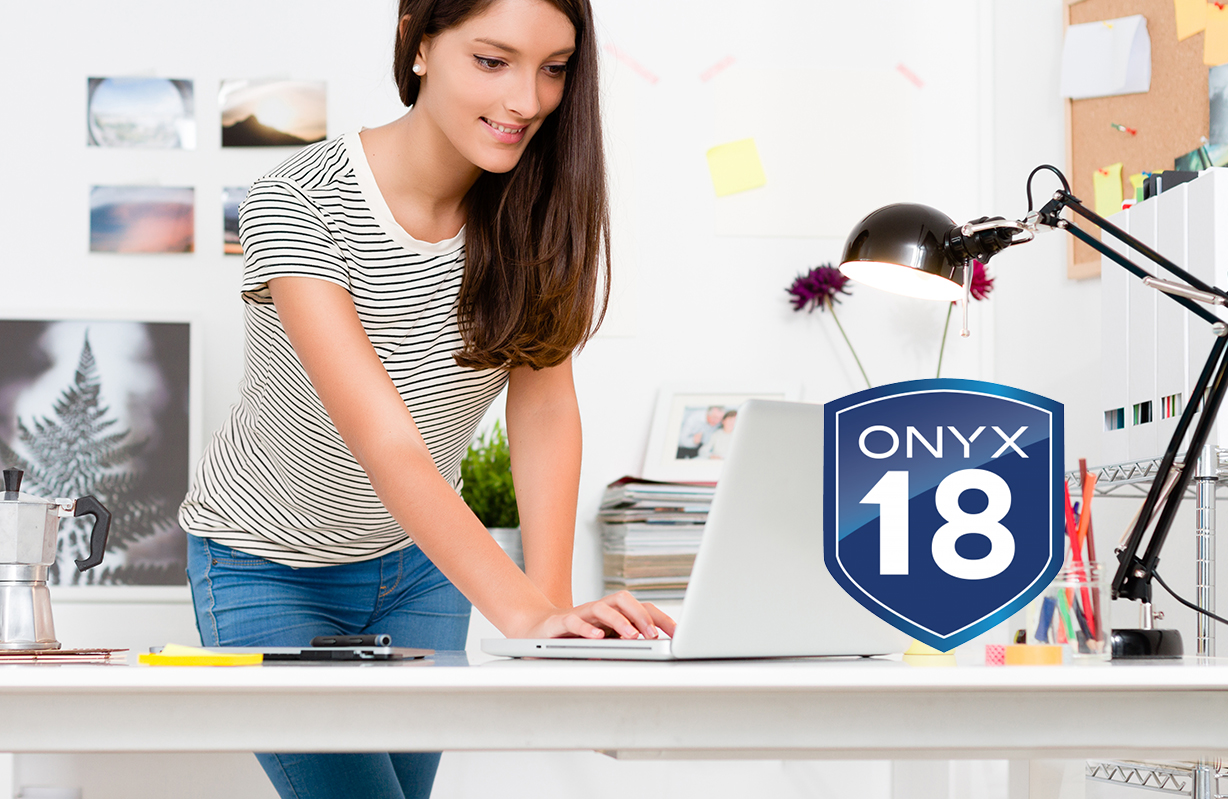 At FESPA Global Print Expo in Berlin, Onyx Graphics officially launched ONYX 18 software, the latest version release that includes new colour technologies for colour accuracy, consistency, and conformance to standards such as G7 and Fogra that print service providers can prove to their customers. On opening day, ONYX 18 software was honoured with the 2018 EDP Award for Best Colour Management software.
The EDP awards are a judged by an expert Technical Committee from more than 21 trade publications covering 27 countries that reach more than 500,000 readers. The panel investigates the features and qualities of products and grants awards for the best products of the year. The EDP awards have become the "most prestigious and valuable technical award for the digital production business in Europe," said Klaus-Peter Nicolay, President of the EDP Association. ONYX 18 emerged as a clear EDP award winner this year, which saw more than 120 entries in its twelfth year of granting these prestigious awards to industry leaders. ONYX software was also recognised as 2018 finalist for best Workflow Technology, Workflow Solutions as well as best MIS solution.
"Onyx Graphics raises the bar once again with ONYX 18," said industry expert Jared Yoder of Spectrum Graphics. "It sets the standard for the next evolution in colour management tools and software. With ONYX 18's newest colour engine, the impact in printing output is significant, yielding similarly to the impact HDR has had on the photography and television segments."
Highlights of ONYX 18 software
The latest release of ONYX 18 gives users a new colour experience while bringing consistency, reliability, and power to a print environment. Highlights of ONYX 18 include:
ONYX Colour, the industry-leading colour engine, includes core enhancements for improved black ink combinations that give increased shadow detail, texture and definition, as well as increased saturation of reds and oranges without compromising ink savings. Textile and soft signage application benefit especially from these enhancements. 
ColorCheck is a new approach to process control that enables print service providers to guarantee colour accuracy to their customers as well as ensure consistency of output across devices over time.
ColorCheck ensures conformance to standards including G7 and Fogra as well as baseline testing for process control and in-product indicators for printer recalibration. 
PosterColor 2.0, a technology first introduced to the industry by Onyx Graphics, uses next-generation smart rendering intent to boost saturation of solid colours for added 'pop' across all image types
AccuBoost, new for ONYX 18, is an iterative ICC profiling technique for pinpoint accuracy of ICC profiles. 
APPE 4.8 accelerates processing for patterns and soft masks with super-fast algorithms for rendering complex file types resulting in big performance gains. 
Availability
ONYX 18 will be ready to ship towards the end of June, 2018. To purchase an ONYX 18 software license or to upgrade through the ONYX Advantage program, customers should contact their authorised ONYX reseller or visit www.onyxgfx.com for more information.
---
About Onyx Graphics, Inc.
Leading the market since 1989, Onyx Graphics is dedicated to helping customers increase productivity, reduce costs, and gain a competitive edge with superior print and colour quality. Its passion for delivering superb color led to the development of ONYX Colour, Onyx Graphics' own colour engine optimised specifically for large format inkjet printing. Innovative, productive, and satisfied customers around the globe help motivate the company to continually develop and enhance its leading-edge technologies. Global channel partnerships and longstanding relationships with printer manufacturers position Onyx Graphics as a market leader in powerful, reliable, large format printing workflow software. For more information, visit www.onyxgfx.com.
Read more ...